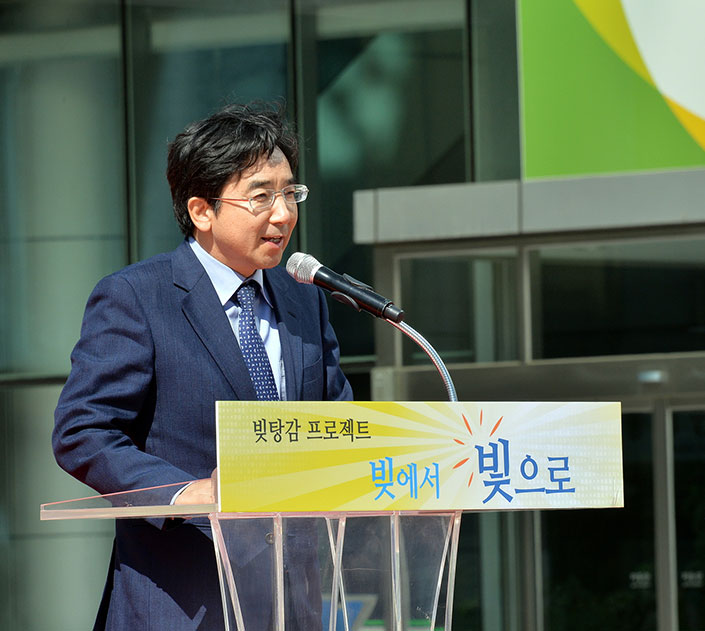 Jubilee Bank, a life-saving bank
Jubilee Bank is not an ordinary bank in the business of making money; Jubilee Bank is a civil society organization that saves people's lives.
Inspired by the Rolling Jubilee project of the "Occupy Wall Street" movement, Jubilee Bank abolishes bad debts owed by victims of the socially irresponsible financial system. It acquires bad debts by buying them in the secondary market for pennies on the dollar or by soliciting donations from financial companies, and cancels them. Jubilee Bank also provides free consulting to people who are pursued by debt collectors and otherwise suffering from debt defaults. Jubilee Bank aims ultimately to reform the financial system by eliminating predatory finance and instituting socially responsible finance.
Since the first buying of debt in April 2014, Jubilee Bank has conducted 36 debt buying operations and canceled approximately 631billion won of debt (principal and interest) owed by 38,046 persons until July 2017. Jubilee Bank has grown beyond a debt cancellation project towards a solidarity movement on a national scale in cooperation with civic organizations, religious communities, and local governments. Jubilee Bank has become a force in advocacy for social justice and financial reform.
CONTACT
T: 81-70-8785-6128
E-mail: rolling.jubilee.kr@gmail.com